Did you know that colleges have their plagiarism policies? This is according to Education Seattle PI. These colleges have their rules and policies as written in the handbooks of their students. Some of the things included in these policies included policy violations, procedures faculties are using in reporting to the college boards and student deans, and the consequences for violating the policies. That is why you need to learn how to check essay for plagiarism and fix plagiarism in order to avoid any of your college rules and policies as well as consequences for plagiarism.
Techniques to Avoid Plagiarism
For example, the only way to avoid plagiarism in an argumentative essay is to give proper citation to your source, if you're using a specific idea or certain ideas in emphasizing certain points you're making in your paper. You may also use block quotes if you're quoting a long sentence or statement, but you must use quotation marks sparingly in your paper to avoid plagiarism. You must not also copy verbatim, but use your wording in your essay. And if you're including ideas from other authors, make sure you have acknowledgments section.
In the case of web content, you should still cite your sources or cite yourself if you want to include things you have already published in the past in your blog or article. For a more detailed explanation on techniques to avoid plagiarism or how to check essay for plagiarism, you may want to take note of the following techniques:
Self-Citation
If you're looking to highlight ideas you have already used or published, do not forget about citing your own work or yourself, as any paper plagiarism checker can detect that content, you've used twice.
Citation
To pass the check for plagiarism in my essay, you must also learn how to cite your sources based on what the teacher requires from you. Some styles include APA, MLA or Chicago.
Quoting
As said earlier, you can ensure that you will pass the check plagiarism in essay if you would include quotations in your paper, but do not use them very often, as it is still not good for the originality of your paper. In fact, you may want to stick with only one direct quotation and then learn to adjust it based on your context. Alternatively, you may want to add an explanation as well.
Paraphrasing
Another way to learn how to check essay for plagiarism is to use this method. Sometimes, you may want to use someone's ideas in your paper, but you will be in big trouble if you're not going to do it correctly. You can rewrite the text using your wording and voice. In the end, the most important to remember is still to cite your source in order to avoid plagiarism.
Some ways on how to check essay for plagiarism is to understand the copy perfectly so that you can finish the task easier and faster. Do not just use synonyms or change words into the same meaning, as words may have a different meaning based on how you use them in context.

Plagiarism Finder: Tips to Check for Plagiarism
Manual checking: there are good online services that can help you accomplish this task. They can compare your work with other materials and also check online for published content to spot for any duplication. You may also perform the manual check yourself, but it is not advised, as you may need a second set of eyes to detect any signs of copying
Automatic tools: there are web tools to use for checking your paper against copying and pasting text. However, you must check for the reliability of the plagiarism finder and find out if it is mostly used by amateurs and professionals. You must also check if it can provide you with almost instant results in checking your paper for plagiarism. In short, you may want to compare and study your options well before using any of these automatic tools for the best results.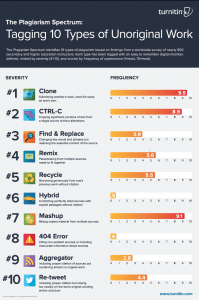 How to Free Your Essay from Plagiarism Hits
Avoid copying from the source for three consecutive words, as it will be flagged by anti-duplication tools online, such as CopyScape.com. In order to avoid it, make sure that you understand the topic by heart and write with it.
Do not just change words into their synonyms, or else, you might also come up with a poor essay. You must know that using words in a different context may also change their meaning.
Use your own voice and style in writing to avoid plagiarism. If you know your topic well, then there will be no problem in this area. That is why you may want to select a topic that piques your interest to write it better than just choosing any topic.
Still ask yourself how to check the plagiarism in an essay? Follow this guide if you want to complete the task effectively and in no time. Avoid plagiarism by referring to this page when you need help in checking your paper.
Use these techniques on
how to check essay for plagiarism

and get awesome results!